There Is More To Profit Than Just Revenue.
Our Profit Improvement Process® is a copyrighted system for the CFO and Business Owner to work in tandem identifying areas of needed improvement in the company processes.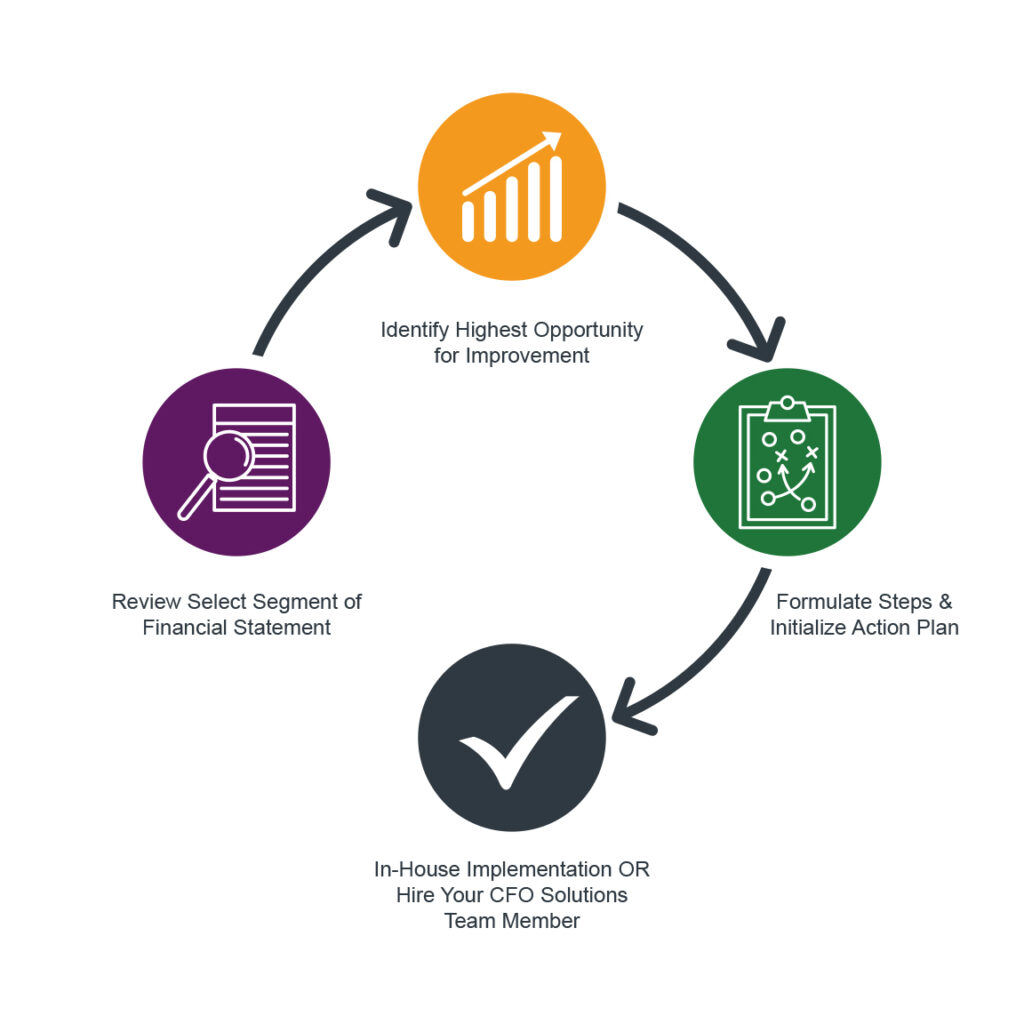 Small Business Accounting Services:
Accounts Payable
Accounts Receivable
Budget Management
Expense Management
Fixed Assets Management
Human Resources
Internal Controls
Inventory
Payroll
Pricing
Revenue Analysis
Small Manufacturing
If You're Interested In Maximizing Your Revenue, Fill Out The Form Below And Get In Touch With Us!
Get Exclusive Access To News
& Updates!