Work With Your Trusted Financial Advisors Today
Relying on more than 20 years of real-world experience and extensive training in accounting and QuickBooks, Michele Ball and the team at Your CFO Solutions can help your business with all of their financial needs. Connect with us today to see how we can help!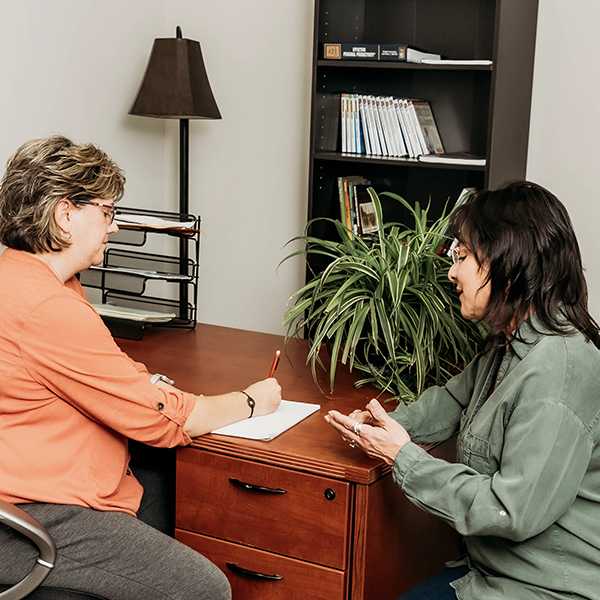 Bookkeeping And Accounting Services
Enter Bills into the accounting system

Prepare bill payment checks

Enter credit card charges into the accounting system

Generate invoices to send to your customers

Generate collection letters for past due accounts

Prepare payroll checks and payroll tax deposits

Supervise and provide hands-on assistance to your staff bookkeepers and accountants

Provide individualized QuickBooks® training to client staff

Reconcile bank statements, credit card statements and loan statements to the general ledger

Review transactions for account coding errors

Prepare payroll tax repots

Prepare sales tax returns

Print financial statements for management use
On-Site or Virtual Accounting
Why You Need A Financial Consultant
It's easy to get caught up in the details of your work, just as it's easy to miss some major parts of other projects. When it comes to your finances, you can't afford to go it alone. A financial consultant brings an experienced and, neutral eye to your financial records and goals. Using our skills, Your CFO solutions can create a comprehensive view of your financial situation and help you make smart choices to improve your business's growth.
What Our Financial Consultants Can Do For You
Our financial consultants help oversee your company's financial activities and operations. By developing revenue strategies, identifying profitable enhancements, and looking for cash flow improvements, our consultants can help you reach your goals sooner. We build individual strategies for our clients, creating a custom suite of services that address their most pressing concerns.
Take The Mystery Out Of Financial Statements
More often than not, business owners try and simplify their financial statements into one singular profit and loss, or P&L, report. They rely on this report to track incoming revenue and paid expenses. However, P&L reports can be rather limited, and you're missing much of the information you need to make smart financial decisions when they're used on their own.
Your CFO Solutions can help you develop useful tools like accrual basis P&L reports that allow you to track invoiced sales and the accrued but unpaid bills for expenses. These reports will help you determine how your business is spending its time and realizing profits. By utilizing the right accrual P&L report, you'll be able to track trends in your business's profitability.
When paired with your cash flow reports, accrual P&L reports can help you monitor and maintain the growth of your business. Our financial consultants are happy to set these up for you.
Craft Useful Budgets
Everyone recognizes the value of a budget, but few are quick to plan or even implement them. As a result, businesses spend money without realizing where it's going. A useful company budget can help you plan your next business move, can aid in cash management, and provide comparisons to the actual results you achieve.
Every budget should start with a projection of expenses. This should include fixed expenses like your utilities, insurance, or certification fees. It should also track variable costs, or those that change in response to revenue. You should also consider how long it takes to get paid for each sale. Finally, take your expenditures for capital goods like equipment into account.
With your budget in place, you can verify its accuracy by comparing it to the actual facts of your business. Your budget should be constantly reassessed and re-evaluated. It should account for changes in sales, larger business trends, and your forecasts. If you're struggling to develop an accurate, and crucially, useful budget, connect with our financial consultants now!
Streamline Your Financial Forecasts
Your financial forecast is one of the guiding pieces of information for your business. It helps you move your business into advantageous positions, allows you to react to setbacks, and make progress toward your goals. However, many business owners and startups fail to develop a financial forecast because of the large amount of data and numbers it is comprised of.
Our financial consultants are happy to handle all of your financial forecasting needs utilizing critical factors to produce financial forecasts that help you grow.
How we do it:
Analyze your financial resources (cash, time)
Compare financial resources to your direct costs (inventory, materials, labor)
Explore your sales revenue
Determine your ratio of direct costs to sales revenue
Look at your overhead expenses
Create a live document that continually updates as you grow and adapt
Creative Financial Solutions
Ala Carte Services
Our services can be customized to fit any financial situation or institution. Let us help you help your business!
Project Work
Custom Information Dashboards, Scorecards, and Support
Software Functionality Reviews
Back-Office Needs Assessment
Internal Controls Assessment
Report Customization
And much more…
Advisory Services
As an adviser and counselor, we will orchestrate all of your back-office operations, making sure the services you receive meet your needs!
Contact Us To Get Started
Get Exclusive Access To News
& Updates!